Hi, there. I'm Joni Hoadley, The Product Manager Coach. I'm on a mission to help product managers grow and accelerate their product management careers.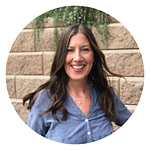 With more than twenty years of product experience, my expertise is helping people build better products. And I believe your career should be treated just like a product!
Before becoming a product management coach, I spent more than a decade at Sonos, building products now used by millions of music lovers worldwide. I helped the company scale from an early-stage start-up to a multi-billion dollar business.
I also led software product management at two pioneering digital music start-ups, both of which were acquired by Fortune 500 companies.
Testimonials