Advance your Product Management career
with custom-designed, private coaching
Have you reached a plateau where you can't seem to move up in your company? Are you unsure what your career potential as a product manager even looks like?
I can help you evaluate where you're at, explore the options for your future and create a personal career roadmap that will excite and fulfill you.
When you work with me, we'll co-create a customized 3-month roadmap that helps you become a better product manager.
With the Private Product Manager Coaching program, you'll get:
2 Product Manager coaching sessions per month for 3 months; each call lasts one hour and is held via Zoom.
Direct 1:1 access to me via Slack and email
Downloadable and cloud-based templates and tools for growing your career
---
GREYSON B.
Working with Joni has been incredible! She's intelligent, encouraging, and insightful. She deeply understands what it takes to be a transformational product manager.
I came from a very early-stage startup background and was having trouble transitioning into a larger company. Since I began working with her, I started getting recruiters reaching out to me continually. She introduced me to a handful of opportunities in the healthcare sector for which I have a passion.
With her help, I recently accepted a job that is the perfect fit for me! Her service has been immensely valuable, and I can't recommend her enough. I'll continue to work with her throughout my career.
ADRIANA T.
Joni's coaching sessions are worth every penny. She helped me throughout the entire process from resume and cover letter to interview prep – which is much harder than I originally anticipated – and offer negotiation. She assessed my background and experience openly, giving me honest and encouraging feedback. I landed my dream job thanks to her. I plan to continue working with Joni and highly recommend her to anyone looking to enter, or grow, in the highly competitive product management market.
JAMES B.
Got the job!!! Couldn't have done it without your help. Thank you.
About Joni Hoadley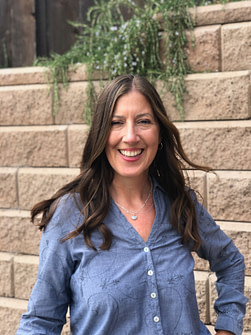 Hi, there. I'm Joni, the Product Manager Coach. With more than 20 years as a product management leader, I have interviewed and hired hundreds of people. Now I'm on a mission to help people grow and accelerate their careers as product managers.
Not sure if private coaching is for you? Book a consultation call with me here. I'd love to walk you through my process and see if we're a good fit for working together.
You can also reach me at info@jonihoadley.com.
Sign up for my mailing list so you don't miss out on any of my posts that are filled with advice and tips for becoming a better product manager. 👇👇👇
Sign up to receive an update when I post my next article!