One of the first things I tell my clients is to join at least one Product Management online community to boost their careers. There are so many different groups available online, and they typically have communities created on Slack and Facebook. The benefits of joining an online community of product managers are that you can connect, chat and learn from thousands of product people all over the world. Job listings are actively posted on all of the communities I belong to, making this a great resource for those of you looking to break into a PM role or switch roles.
If you were to join these four PM groups, as I have, you could connect with 50,000 product people! If you put us all together, we'd almost fill up Busch Stadium, home of the St. Louis Cardinals. That's a lot of product people!
---
Product Manager HQ claims to be the world's largest slack product community with more than 7,000 members and 40 active channels. PMHQ does cost $25 to join (as of 6/6/19), but the lifetime membership gets you access to live AMAs (Ask Me Anything), in-person meetups, and exclusive content.
---
Mind the Product is one of my absolute favorite resources. The MTP slack community has over 20,000 members worldwide. Mind the Product also offers conferences around the world that bring the product management community together in real life. Nothing beats meeting in real life!
---
Women in Product is a group I belong to on Slack as well as Facebook. Women In Product is a non-profit organization dedicated to providing women with equal access and representation in product management careers at all levels. I find the Facebook group, which has almost 15,000 members, to be more engaging.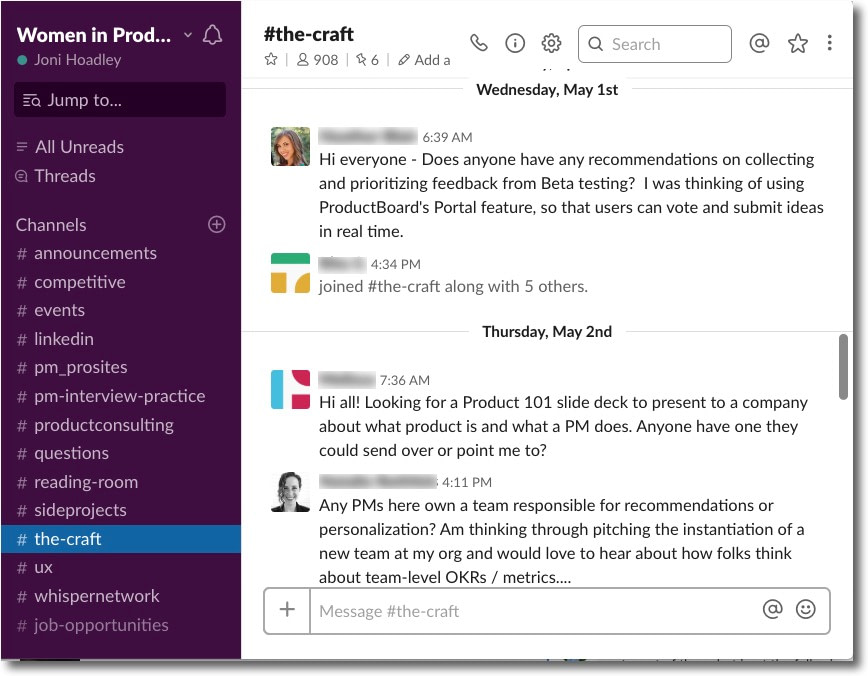 ---
The Product Collective also has a highly engaged community of more than 8,000 members. I've found people asking for advice on a variety of topics ranging from how to price SaaS products to how to sunset apps and everything in between. The people behind The Product Collective also host the Industry product conference as well as produce a great podcast about product creation called Rocketship.fm.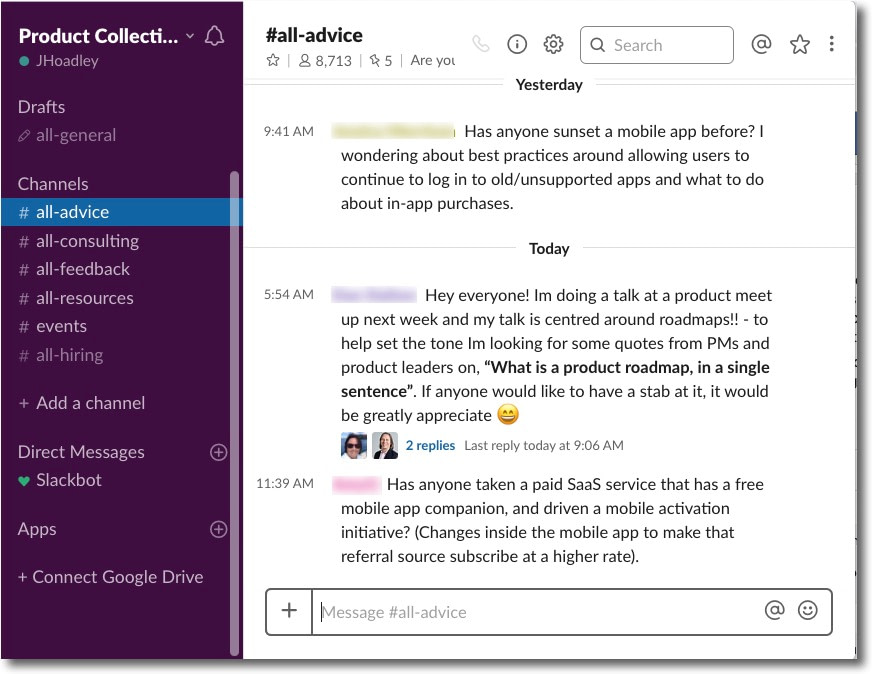 Whether you're looking for a job or you're a seasoned professional wanting to connect with like-minded individuals to exchange ideas or get advice, all of these product management communities have something to offer.
Do you know of any other online PM communities? If so, please DM me about them. I'm always looking for ways to expand my network!