In my previous post, I talked about how to develop a hypothesis, part of the product discovery process. Remember, before moving on to the next step, you should prioritize your list of hypotheses so that you can focus on the most important one. Once you've determined the hypothesis you think could have the biggest impact, it's time for the next phase — ideation.
The goal of ideation is to quickly identify a number of solutions that will allow you to test your hypothesis. Here's what you need in order to ideate like a pro.

Tweet
But first, make sure you're including the right people to generate the best set of ideas.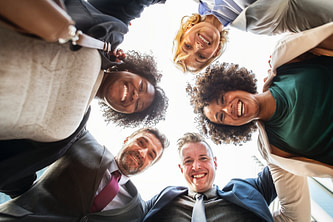 Teamwork makes the dream work
Have your engineers or marketing peers ever complained that they don't get to come up with ideas for what to build? If so, this is the perfect time to get them involved. Actually, you should include them in the previous phases, too, but that is often not feasible for development teams. Teresa Torres wrote a great article about why engineers should participate in the discovery process and it's a good read.
Step-by-step rapid ideation
Okay, now we're ready to start ideating. Remember the goal is to identify a number of feasible solutions that will allow you to test your hypotheses as quickly as possible.
Schedule a half-day workshop and invite a member from each of the functions that are involved in bringing your product to market (marketing, design, engineering, customer support are good starting points).
Break out and work individually at this point to generate the most ideas. "But wait," you might be asking, "didn't you say this is a team activity?" Yes, just trust me on this.
Give everyone some post-its and have them start writing or sketching ideas, one per post-it note.
Limit the amount of time to this activity to a short period like 10 minutes.
Have everyone cluster their post-its on a whiteboard. There will inevitably be some duplication and overlap… this is good. Great minds think alike!
Give everyone colored dots (no more than 3) and have them vote on which idea resonates based on the likelihood for proving your hypothesis.
Select the idea with the most dots. If there is a tie, this is where you can use your product management experience, product data and a smidge of instincts to select the best idea.
Make a list of all the ideas, especially the top ones so that you can come back to them later.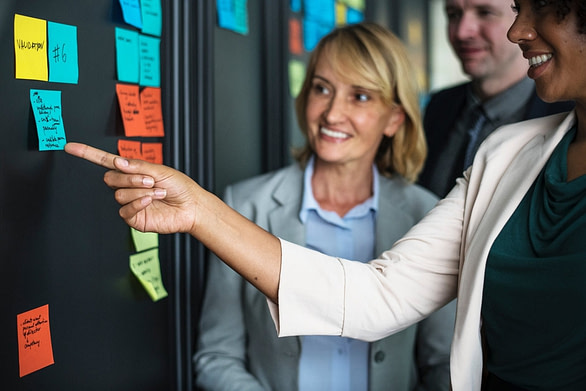 You're now ready to prototype based on that top idea. I'll wrap up this blog series with the final phase of product discovery — prototyping and testing!
Have you tried using the discovery process before? Have questions about how to do this? Get in touch. I'd love to hear from you!