Imagine having one hour with a product management expert to get help with your most urgent product management work or career questions.
Maybe you're struggling with questions about how to land more first-round interviews. Or perhaps you've just been hired and are wondering how to maximize your first days on the job. Or you're feeling stuck about how to perform customer interviews and lead product discovery at your company.
Ready to stop spinning your wheels and trying to figure it out on your own? This one-hour call will provide you with the clarity you need to move forward and make progress.
To book your one-hour on-demand Product Manager coaching session, just click on a date below and you'll be guided through scheduling your appointment.
---
What Clients Are Saying:
Working with Joni has been incredible! She's intelligent, encouraging, and insightful. She deeply understands what it takes to be a transformational product manager.
I came from a very early-stage startup background and was having trouble transitioning into a larger company. Since I began working with her, I started getting recruiters reaching out to me continually. She introduced me to a handful of opportunities in the healthcare sector for which I have a passion.
With her help, I recently accepted a job that is the perfect fit for me! Her service has been immensely valuable, and I can't recommend her enough. I'll continue to work with her throughout my career.
Joni's coaching sessions are worth every penny. She helped me throughout the entire process from resume and cover letter to interview prep – which is much harder than I originally anticipated – and offer negotiation. She assessed my background and experience openly, giving me honest and encouraging feedback. I landed my dream job thanks to her. I plan to continue working with Joni and highly recommend her to anyone looking to enter, or grow, in the highly competitive product management market.
DIRECTOR OF product manageMENT
Got the job!!! Couldn't have done it without her help. Thank you.
About Joni Hoadley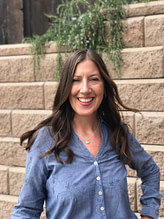 Hi, there. I'm Joni, the Product Manager Coach. With more than 20 years as a product management leader, I have interviewed and hired hundreds of people. Now I'm on a mission to help people accelerate their careers as product managers.
Sign up for my mailing list, so you don't miss out on any of my posts that are filled with advice and tips for becoming a better product manager. 👇👇👇
Sign up to receive an update when I post my next blog article!