The first 90 days in a new product management role are critical because this is the time that sets you up for long-term success.
If you're about to start a new role in product management, are you worried about how to start off on the right foot? Perhaps you're confident about being able to do the job, but you really want to make a good impression so that you can more quickly move up the career ladder.
No matter your situation, the key to successfully starting a new product manager job is to focus on the first 3 months by building trust, establishing credibility, and being strategic.
I can work with you to ensure that those first ninety days are spent most effectively to ensure you achieve your career goals. 
Here's what's included in this coaching program:
3 months of private, virtual coaching sessions with Joni Hoadley, the Product Manager Coach
Replay access to session recordings so that you can review important insights and action items plus a transcript of each call
A customized onboarding roadmap based on my three-part success formula
Unlimited access to me via Slack and email for ongoing support, guidance, and accountability throughout the program
Here's what others have to say about working with Joni:
I landed my dream job thanks to her!
Joni's coaching sessions are worth every penny. She helped me throughout the entire process, from resume and cover letter to interview prep – which is much harder than I originally anticipated – and offer negotiation. She assessed my background and experience openly, giving me honest and encouraging feedback. I landed my dream job thanks to her! I plan to continue working with Joni and highly recommend her to anyone looking to enter, or grow, in the highly competitive product management market.
Adriana
Working with Joni has been incredible! She's intelligent, encouraging, and insightful.
I came from a very early-stage startup background and was having trouble transitioning into a larger company. Since I began working with her, I started getting recruiters reaching out to me continually. She introduced me to a handful of opportunities in the healthcare sector for which I have a passion. With her help, I recently accepted a job that is the perfect fit for me! Her service has been immensely valuable, and I can't recommend her enough. I'll continue to work with her throughout my career. Working with Joni has been incredible! She's intelligent, encouraging, and insightful. She deeply understands what it takes to be a transformational product manager.
Greyson
About me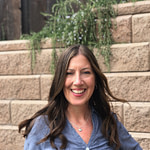 Joni Hoadley, Product Manager Coach
Hi, there! I'm Joni, the Product Manager Coach. With more than 20 years as a product management leader, I have interviewed and hired hundreds of people. Now I'm on a mission to help people grow and accelerate their careers as product managers. 
Have a question? You can reach me at info@jonihoadley.com.
Questions? Schedule a complimentary consultation here. You can also read the most frequently asked questions here.