Are you looking to land your next Product Manager job? That one you've been thinking about for months, if not years?
Let's face it… whether you are just starting out or you're a seasoned product management leader, the thought of getting started strikes fear in all of us.
The key to a successful Product Management job search is hiring a product manager coach who can provide you with the necessary skills and tools to land a new job. And having your own accountability partner doesn't hurt, either!
My Product Manager Resume & Job Search Method is designed to help you land interviews.
The Product Manager Resume & Job Accelerator is for you if:
You want to land a new Product Management role within the next few months.
You recently left a job and don't know where to start.
You haven't had to hunt for a job in years and aren't sure what hiring managers are looking for.
You've applied for lots of jobs but aren't getting many interviews.
You are targeting a $100k+ salary.
What's included:
3 one-hour private job search strategy coaching sessions
Unlimited access to me via Slack and email for ongoing support, guidance, and accountability throughout the program
My exclusive Product Manager Interview Question Vault with more than 100 interview questions and tips on how to answer various types of questions, including frameworks
More than twenty on-demand videos that guide you through key activities such as updating your resume and LinkedIn profile at your pace and on your schedule
Workbooks to help you define your elevator pitch, including a skills assessment and personal PM SWOT analysis
Expert guidance on which types of roles and companies are ideal for you
30 ATS-friendly Resume and Cover Letter templates, plus email scripts for networking, setting up informational interviews, and following up on job leads
Optimized keywords to boost your resume rank in Applicant Tracking Systems that will lead to more interviews
A thorough audit of your final resume to make sure it's good to go
Step-by-step techniques to optimize your LinkedIn profile
An audit of your LinkedIn profile once it's been optimized
Get started today!
This coaching package is perfect for product managers and tech professionals targeting a $100k+ salary.
The price of this package is $1497. A payment plan is available.
After payment is received, you'll get a confirmation email and the link to schedule your coaching sessions.
Here's what others have to say about working with Joni:
I landed my dream job thanks to her!
Joni's coaching sessions are worth every penny. She helped me throughout the entire process from resume and cover letter to interview prep – which is much harder than I originally anticipated – and offer negotiation. She assessed my background and experience openly, giving me honest and encouraging feedback. I landed my dream job thanks to her! I plan to continue working with Joni and highly recommend her to anyone looking to enter, or grow, in the highly competitive product management market.
Adriana
Working with Joni has been incredible! She's intelligent, encouraging, and insightful.
I came from a very early-stage startup background and was having trouble transitioning into a larger company. Since I began working with her, I started getting recruiters reaching out to me continually. She introduced me to a handful of opportunities in the healthcare sector for which I have a passion. With her help, I recently accepted a job that is the perfect fit for me! Her service has been immensely valuable, and I can't recommend her enough. I'll continue to work with her throughout my career. Working with Joni has been incredible! She's intelligent, encouraging, and insightful. She deeply understands what it takes to be a transformational product manager.
Greyson
About me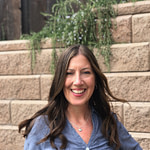 Hi, there! I'm Joni, the Product Manager Coach. With more than 20 years as a product management leader, I have interviewed and hired hundreds of people. Now I'm on a mission to help people grow and accelerate their careers as product managers.
Have a question? You can reach me at info@jonihoadley.com.
Why my methods get results
I've interviewed, hired, and managed hundreds of product managers so I know what works and what doesn't!
I provide step-by-step instructions, tools, and templates that are proven to be effective
I provide one-on-one feedback, guidance, and accountability
Have Questions?
Read my most frequently asked questions here.