Do you struggle with knowing the "right" product or features to build?
I can help.
I'm Joni Hoadley, aka The Product Manager Coach, and I'm passionate about helping companies identify great products to build that grow their business. I practice a design thinking approach that is outcome-focused and delivers results.
Drawing on my 20+ years of product management experience, I can help you discover the right products to build using techniques that enable you to achieve product-market fit in a way that scales.
Schedule a free 20-minute consultation to learn more about how to get unstuck and start scaling your business.
A product management coach can help you:
Dramatically increase your revenue
Many companies are so focused on short-term deliverables that they fail to establish a solid strategy that serves as a north star for the rest of the entire company.
If you struggle to figure out which direction to take your company, I can help you define a strategic plan and product roadmap that delivers value for your customers.
Define and build better products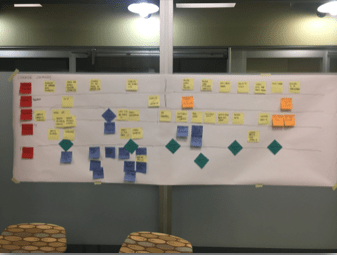 Do you struggle to decide which features to implement or what to do with the huge backlog of bugs and enhancement requests that have built up over time?
Have you brought a product to market but don't know if you should expand it or build something new to grow your business?
I will teach you and your team how to conduct a discovery process that allows you to better understand your customers' needs, identify opportunities for innovation and build better products.
Optimize your product team to build better products
Whether you're in the throes of a big project, starting a company, or leading a turnaround, it's easy to feel lost, anxious, and alone. 
When you're moving fast, it's easy to end up with a roadmap that's just a list of features or dev teams that aren't innovating because they're too busy fixing bugs and dealing with technical debt.
I conduct assessments that help your product team deliver better products. I'll dig into areas such as organizational structure, what processes you use for developing software, how product decisions are made, and more.
Here's what others have said about working with me: