Grab these free product management guides designed to help you become a better product manager. Whether you're a seasoned pro who needs a refresher or cheat sheet, or you're struggling to get through product manager job interviews and need to know more about PM basics, I've created these freebies to elevate your product management career.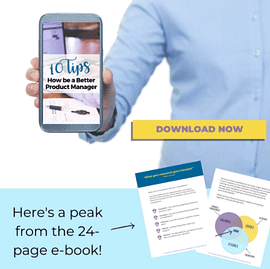 This 24-page ebook is for you if…
You're ready to make 2022 your best year ever
You want to finally earn that promotion
You're thinking about getting a new job
You are passionate about developing new skills
You just started a new PM job and want to be as successful as possible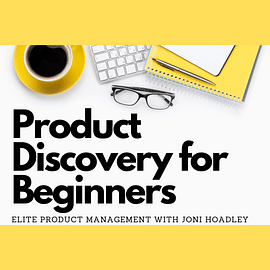 Are you sick of shipping products your customers don't use? Are you a product manager who knows you should be talking to your customers, but either you don't know how or simply haven't made the time?
Imagine kicking off your next big project confident that you can build the right product your customers love — and will happily pay for! Product Discovery for Beginners is the answer!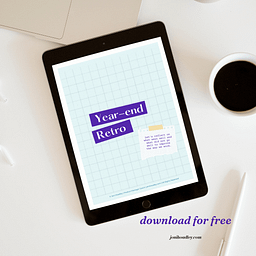 You need to know where you're starting from before you set goals.
A year-end retrospective is an opportunity to reflect on what went well and what didn't. This will help you set Product Management goals for the new year.
This free guide will help you review the past year to identify what went well, what could've gone better, and what you can do to set yourself up for a successful new year.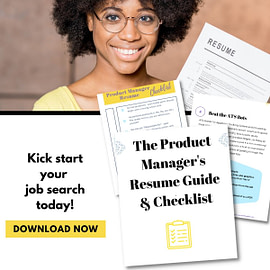 Did you know your resume has only 7.4 seconds to make an impression?!?
Even scarier, 75% of candidates don't make it past those pesky automated screening systems!
Overcome these daunting odds with the 11-page Product Manager Resume Guide & Checklist and take an important step towards landing your dream job!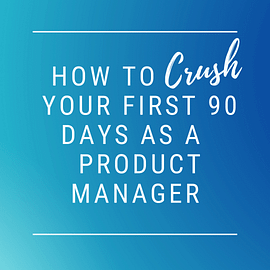 The first 90 days in a new product management role are critical because this is the time that sets you up for long-term success (or not).
If you're about to start a new role in product management and are unsure how to start on the right foot, download my FREE guide to starting a new PM job, which includes your roadmap to success and lots of helpful resources to learn even more.